[Bianca come il latte, rossa come il sangue]
Type: Literature
Some morally inappropriate content.
Contains significant sections contrary to faith or morals.
Contains some lurid passages, or presents a general ideological framework that could confuse those without much Christian formation.
Contains several lurid passages, or presents an ideological framework that is contrary or foreign to Christian values.
Explicitly contradicts Catholic faith or morals, or is directed against the Church and its institutions.
Ideas that contradict Church teaching:
The rating of the different categories comes from the opinion of Delibris' collaborators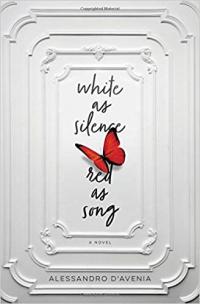 Il romanzo è un monologo di uno studente liceale sedicenne, che racconta le vicende di un anno scolastico particolarmente intenso. Quando a Beatrice viene diagnosticata una grave forma di leucemia, la visione del mondo di Leo, il narratore-protagonista che è innamorato di lei, viene sconvolta. Il percorso interiore dell'adolescente appare delineato in modo efficace, e attorno a lui si muovono personaggi vivi e interessanti: un professore di storia e filosofia, un'amica, i genitori (ma anche altri compagni di scuola, un sacerdote, e perfino un cane).
I grandi temi della morte, dell'amore, di Dio e della Redenzione vengono trattati con uno stile disinvolto e impressionistico, fatto di rapidissime associazioni di idee spesso apparentemente irragionevoli ma credibili, soprattutto per chi conosce un po' il linguaggio giovanile. A qualcuno potrà forse disturbare il turpiloquio (tuttavia non gratuito), sul quale comunque ha la meglio la passione per la lettura, la poesia, la musica e la riflessione sul mondo circostante. Insomma, un libro con una chiara apertura alla speranza, senza ingenuità e con una gioia di vivere e un senso dell'umorismo straordinari.
C.D.M. (2010)