Type: Literature
Some morally inappropriate content.
Contains significant sections contrary to faith or morals.
Contains some lurid passages, or presents a general ideological framework that could confuse those without much Christian formation.
Contains several lurid passages, or presents an ideological framework that is contrary or foreign to Christian values.
Explicitly contradicts Catholic faith or morals, or is directed against the Church and its institutions.
Ideas that contradict Church teaching:
The rating of the different categories comes from the opinion of Delibris' collaborators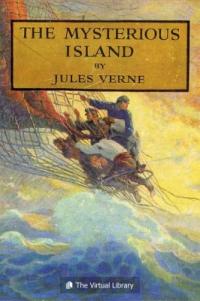 During the American Civil War, a group of prisoners flee in a balloon in the middle of a storm and are dragged to the Pacific Ocean. After five days flying in the balloon, they hit an unknown and deserted island. There they form a first community: they build houses, plant crops, and even synthesize chemicals. One day, they find a canoe full of some instruments that they themselves would not have been able to produce due to lack of resources. Thus begins a series of questions difficult to solve: who has sent the boat? Who is the mysterious character they rescue?
The book connects with two other novels by the same author, In Search of the Castaways and Twenty Thousand Leagues Under the Sea.
Author: Jorge Gaspar, Portugal, 2018