Type: Literature
Some morally inappropriate content.
Contains significant sections contrary to faith or morals.
Contains some lurid passages, or presents a general ideological framework that could confuse those without much Christian formation.
Contains several lurid passages, or presents an ideological framework that is contrary or foreign to Christian values.
Explicitly contradicts Catholic faith or morals, or is directed against the Church and its institutions.
Vulgar or obscene language:
Ideas that contradict Church teaching:
The rating of the different categories comes from the opinion of Delibris' collaborators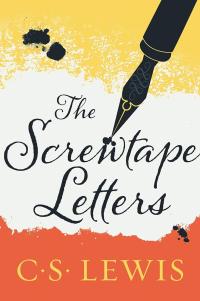 Screwtape, an experienced devil, writes letters to his nephew giving him advice on how to tempt "his human" and keep him under control. In this book Lewis shows an exceptional knowledge of human nature, its weaknesses and strengths, and above all man's need for God. In spite of his readers asking for it, Lewis never wanted to write a similar book. The only thing his followers "got" from him was an essay entitled "The devil proposes a toast" where Screwtape himself, on the last day of the year, makes a general assessment and gives challenges for the future to the devils.
Author: Felipe Izquierdo, Chile
Update on: Nov 2023