Type: Thought
Requires prior general knowledge of the subject.
Readers with knowledgeable about the subject matter.
Contains doctrinal errors of some importance.
Whilst not being explicitly against the faith, the general approach or its main points are ambiguous or opposed to the Church's teachings.
Incompatible with Catholic doctrine.
Vulgar or obscene language:
Ideas that contradict Church teaching:
The rating of the different categories comes from the opinion of Delibris' collaborators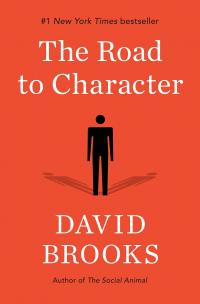 In this book, the well-known American reporter David Brooks argues that while our society encourages us to develop the more competitive and selfish side of ourselves, what will truly make us happy is cultivating virtues. He also purifies the concept of happiness; it is not simply attaining pleasure, but living morally. He calls this moral happiness "holiness".
The majority of the book is Brooks' study of various historical figures, mostly American. He does not clearly identify strong and weak points in the characters of these figures; rather, he guides the reader to critically think about the character, identify prominent traits, and see the unity within the person. This is a very helpful exercise in critical thinking and helps the reader apply this examination to him or herself. Brooks' treatment of happiness, vocation, mission in life, and holiness is very wholesome and inspirational. However, his analysis of sin, its causes and effects in the human person, is not as wholesome and profound and so less useful to the reader.
Overall, the main value of this book comes from its invitation to the reader to think about his/her character and life. This book is also very good for entering into dialogue with others because Brooks approaches these topics from a secular point of view. Aside from the ethical value of this book, it is also beneficial for its expose of various historical characters. Due to some of the biographies present in the book, this book is more suited for mature readers.
Eva McGuire, 2019