Type: Literature
Some morally inappropriate content.
Contains significant sections contrary to faith or morals.
Contains some lurid passages, or presents a general ideological framework that could confuse those without much Christian formation.
Contains several lurid passages, or presents an ideological framework that is contrary or foreign to Christian values.
Explicitly contradicts Catholic faith or morals, or is directed against the Church and its institutions.
Ideas that contradict Church teaching:
The rating of the different categories comes from the opinion of Delibris' collaborators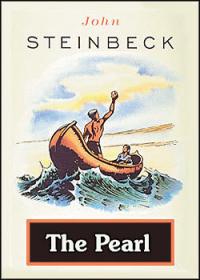 A pearl seeker finds a pearl, marvelous for its size and purity, and starts dreaming about his fortune. But then a silent fight starts between the fisherman and the pearl buyers. They do not want to pay him the real price; so they seek to buy it at a bargain, or even steal it, destroying the man's means of subsistence. It is a quite well written story, that describes how greed leads to pessimism and sadness.
J.G. (Portugal, 2018)