Type: Thought
Requires prior general knowledge of the subject.
Readers with knowledgeable about the subject matter.
Contains doctrinal errors of some importance.
Whilst not being explicitly against the faith, the general approach or its main points are ambiguous or opposed to the Church's teachings.
Incompatible with Catholic doctrine.
Vulgar or obscene language:
Ideas that contradict Church teaching:
The rating of the different categories comes from the opinion of Delibris' collaborators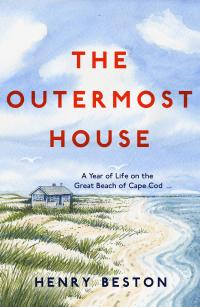 The Outermost House is a classic of American nature writing. The author, Henry Beston (born as Henry Beston Shearan), lived alone in a cabin on Cape Cod in the mid 1920s for a couple of years to chronicle the change of seasons. He describes the beaches, the dunes, the seabirds, the sky, the waves, the sea beasts, in poetic prose, a bit florid and démodé, perhaps, but very engaging. It is a kind of "Walden" at the beach. 
I suspect that Beston was a Catholic, but there is no trace of that in the book. Apart from being a lyrical, detailed account of his experiences, it is a plea for a deeper engagement with Nature. His attitudes are a bit pantheistic or vitalist, like many authors of that era. "Whatever attitude to human existence you fashion for yourself, know that it is valid only if it be the shadow of an attitude to Nature." 
Author: Michael Cook, Australia
Update on: Oct 2022