Type: Literature
Some morally inappropriate content.
Contains significant sections contrary to faith or morals.
Contains some lurid passages, or presents a general ideological framework that could confuse those without much Christian formation.
Contains several lurid passages, or presents an ideological framework that is contrary or foreign to Christian values.
Explicitly contradicts Catholic faith or morals, or is directed against the Church and its institutions.
Ideas that contradict Church teaching:
The rating of the different categories comes from the opinion of Delibris' collaborators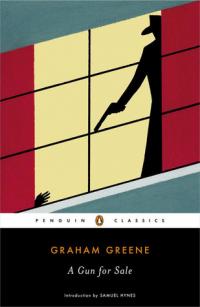 Police thriller set in England on the eve of World War II. An industrialist has economic interests in the conflict, and hires Raven, a hitman, to kill a Czech Minister, which could provoke a war. But he betrays the murderer, paying him with traceable counterfeits. In this way, Raven seeks the traitor for revenge, despite being actively sought by the police. This is one of Greene's "Catholic novels", where he addresses the subject of personal redemption, forgiveness, reconciliation.
Author: Jorge Gaspar, Portugal, 2018