Type: Literature
Some morally inappropriate content.
Contains significant sections contrary to faith or morals.
Contains some lurid passages, or presents a general ideological framework that could confuse those without much Christian formation.
Contains several lurid passages, or presents an ideological framework that is contrary or foreign to Christian values.
Explicitly contradicts Catholic faith or morals, or is directed against the Church and its institutions.
Vulgar or obscene language:
Ideas that contradict Church teaching:
The rating of the different categories comes from the opinion of Delibris' collaborators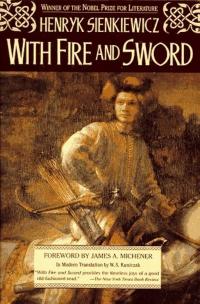 The author of Quo Vadis wrote this historical novel, first of the Polish trilogy The Flood and Mr Wolodyjowski. In it he describes the Polish wars between 1648 and the end of the 17th century against Russians, Germans and Chechs with extraordinary sparkle. Amidst this epic conflict John Kretuski, head of the Prince's cavalry, falls in love with Elena, who shortly afterwards is kidnapped by the Cossacks. The coming battles, therefore, will not be fought for the survival of Poland only, but also for Elena. The book is a true epic, extolling the authentic human values and human virtues of a people. The atmosphere breathed in its pages is clean, constructive and highly instructive.
M.C. (Spain, 2016)