Type: Literature
Some morally inappropriate content.
Contains significant sections contrary to faith or morals.
Contains some lurid passages, or presents a general ideological framework that could confuse those without much Christian formation.
Contains several lurid passages, or presents an ideological framework that is contrary or foreign to Christian values.
Explicitly contradicts Catholic faith or morals, or is directed against the Church and its institutions.
Ideas that contradict Church teaching:
The rating of the different categories comes from the opinion of Delibris' collaborators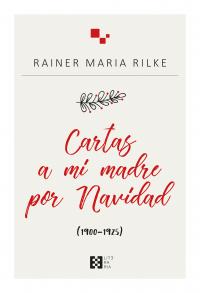 Twenty six letters, one per year, written by Rainer Maria Rilke to greet his mother on Christmas; a mother with whom he never maintained a good relationship, but who, nonetheless, always occupied a preeminent place in his life. There are more than a thousand letters preserved on both sides, and from them this collection has come out. Christmas, as in many Central European families, had special connotations with customs handed down from parents to children: tonight we have a place within us where we are just children who wait, trust and remain unperturbed in their right to great joy (Letter, December 19, 1910). Rilke reminisces about his father, the opening of the doors of the living room and the search for the gifts brought by the Child Jesus just before the Christmas Eve dinner.
The son, always on the road, turns these letters into a tradition or an obligation, and both mother and son establish the custom of opening their correspondences on Christmas day at six o'clock in the afternoon. The letters do not talk about personal experiences, nor do they seek to present new ideas. They limit themselves to annually showing that reverent love for the mother who is faraway: my beloved mother, once again, a very intimate and spiritual meeting takes place, with the heart in peace, as always under the gaze of the Child Jesus, for whom we become adults when the moment comes to teach the little ones and to enter with them to the living room and remain at their side while He, very short, just like a sigh, caresses our hearts, knowing that we are full of hope and that we will never expect to find greater gifts and miracles and signs in that place (Letter, December 21, 1911).
For some years Rilke sends his wife's greetings and writes about his daughter. Also interesting are his references to the First World War, but at its core is the reference to the Christmas spirit. Rilke, a Catholic, was a spiritual poet who relied on the external aspects, especially on the liturgy, the songs, the architecture, the angels. His relationship with God was not always simple nor clear. This is perhaps the most interesting contribution of the book, a selection of letters that contribute something more about the religiosity of Rilke who is especially sentimental, nostalgic and a believer. It is an elaborated edition, accompanied by a short prologue and an epilogue that helps contextualize these letters within the biography of the poet.  
Author: Francisco Forriol , Spain, 2019