Type: Thought
Requires prior general knowledge of the subject.
Readers with knowledgeable about the subject matter.
Contains doctrinal errors of some importance.
Whilst not being explicitly against the faith, the general approach or its main points are ambiguous or opposed to the Church's teachings.
Incompatible with Catholic doctrine.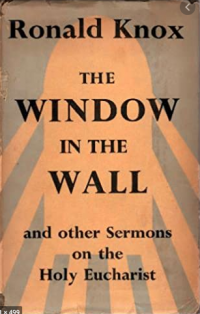 Series of sermons given on the feast of Corpus Christi over 2 decades. Each of the sermons starts will the ordinary and slowly brings the Lord into it.