[St. Joseph and His World]
Type: Thought
Requires prior general knowledge of the subject.
Readers with knowledgeable about the subject matter.
Contains doctrinal errors of some importance.
Whilst not being explicitly against the faith, the general approach or its main points are ambiguous or opposed to the Church's teachings.
Incompatible with Catholic doctrine.
Ideas that contradict Church teaching:
The rating of the different categories comes from the opinion of Delibris' collaborators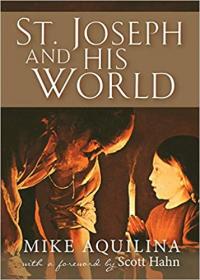 Michael Aquilina does superb work in describing the world St. Joseph lived in. He writes in a manner that can be understood by all, with historical accuracy. This book helps contextualize the life and times of St. Joseph.
Author: Carlos Estrada, Philippines, 2021