Type: Literature
Some morally inappropriate content.
Contains significant sections contrary to faith or morals.
Contains some lurid passages, or presents a general ideological framework that could confuse those without much Christian formation.
Contains several lurid passages, or presents an ideological framework that is contrary or foreign to Christian values.
Explicitly contradicts Catholic faith or morals, or is directed against the Church and its institutions.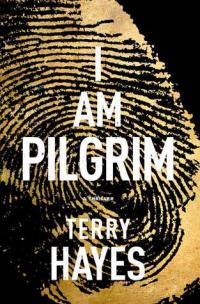 Scott is an elite spy happily retired and the author of an important criminology book, who comes out from his hideout to help out solving a murder case involving a criminal who has used his book. However, that first case will soon become complicated when the government of the USA asks him for his services to hunt an Islamic terrorist who may be plotting an attempt on American ground.
A spy thriller, taking place in the modern world whose main plot is enriched by the personal stories of the agent and the terrorist. Very well written, the story is interesting and has twists well worked out; it is not ast moving, not purposely but maybe because it gives many details and the rhythm is irregular. From a moral point of view, the first two chapters have a couple of brief and descriptive erotic passages; later the novel is clean, except a couple of sensual non descriptive passages.
J.V. (Spain, 2016)