[Midnight for Charlie Bone]
Type: Literature
Some morally inappropriate content.
Contains significant sections contrary to faith or morals.
Contains some lurid passages, or presents a general ideological framework that could confuse those without much Christian formation.
Contains several lurid passages, or presents an ideological framework that is contrary or foreign to Christian values.
Explicitly contradicts Catholic faith or morals, or is directed against the Church and its institutions.
Vulgar or obscene language:
Ideas that contradict Church teaching:
The rating of the different categories comes from the opinion of Delibris' collaborators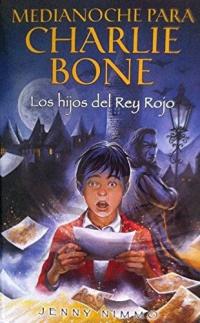 La foto me está hablando… ¡debo estar loco! Esto es lo que le pasa a Charlie, que cree que es un chico normal: de hecho, está muy feliz de serlo. Pero un día comienza a escuchar voces que provienen de ¡una fotografía! Sus aventuras comienzan cuando tiene de dejar su colegio de siempre, para ir a uno para chicos con poderes especiales, donde no todos son sus amigos.
Author: Felipe Izquierdo, Chile
Update on: Sep 2018