Type: Literature
Some morally inappropriate content.
Contains significant sections contrary to faith or morals.
Contains some lurid passages, or presents a general ideological framework that could confuse those without much Christian formation.
Contains several lurid passages, or presents an ideological framework that is contrary or foreign to Christian values.
Explicitly contradicts Catholic faith or morals, or is directed against the Church and its institutions.
Ideas that contradict Church teaching:
The rating of the different categories comes from the opinion of Delibris' collaborators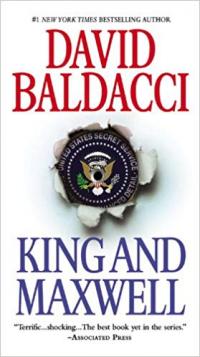 Former secret service agents turned private investigators, Sean King and Michelle Maxwell, encounter teenager Tyler Wingo when he has just received the news that his father has been killed in Afghanistan. But has he died? They are hired to solve the mystery, and their investigation leads to more troubling questions.
A thrilling book, written in a very attractive way. It has values, though at the same time it describes in an uncritical way and accepts as normal situations such as divorce, infidelity, living-in relationships, etc. On a few occasions there are some sensual descriptions that while moderate, could have been avoided. 
Author: Mariano Iturbe, India, 2019