Publisher:
CreateSpace Independent Publishing
Type: Literature
Some morally inappropriate content.
Contains significant sections contrary to faith or morals.
Contains some lurid passages, or presents a general ideological framework that could confuse those without much Christian formation.
Contains several lurid passages, or presents an ideological framework that is contrary or foreign to Christian values.
Explicitly contradicts Catholic faith or morals, or is directed against the Church and its institutions.
Vulgar or obscene language:
Ideas that contradict Church teaching:
The rating of the different categories comes from the opinion of Delibris' collaborators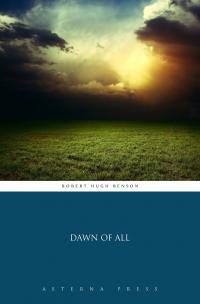 After The Master of the world, a distopian novel where all man are uniformed and subjected to technique in the name of efficiency, Benson writes a utopian and optimistic vision of history, in which everyone recognizes the truth of Catholic doctrine. A man wakes up 50 years after the events on the other book and sees himself in this faithful world. After a journey for adaptation and healing, he starts to live there, but it is not easy to adapt to a world where everyone recognizes the Church as the supreme authority.
In this utopian world, a Christian spirit inspires all activities, and the virtues of the Middle Ages are exalted.  This new society does not make a distinction between Church and State, the monarchy is restored in all countries, the enlightened people govern, the democracy is forgotten, there is corporal punishment for heresy, and the state religion reappears.
Author: Jorge Gaspar, Portugal
Update on: Nov 2018