[Vivir como hijos de Dios. Estudios sobre el Beato Josemaría Escrivá]
Type: Thought
Requires prior general knowledge of the subject.
Readers with knowledgeable about the subject matter.
Contains doctrinal errors of some importance.
Whilst not being explicitly against the faith, the general approach or its main points are ambiguous or opposed to the Church's teachings.
Incompatible with Catholic doctrine.
Vulgar or obscene language:
Ideas that contradict Church teaching:
The rating of the different categories comes from the opinion of Delibris' collaborators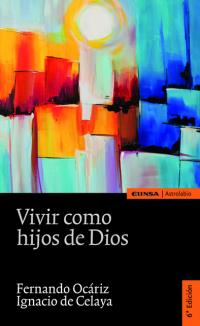 In the light of St. Josemaría Escrivá's spirituality, and therefore deeply Christocentric, they help us to contemplate with intellectual depth and at the same time in a practical way the Model of the Son of God made man. The message is clear and illuminating: if Christians strive to live as what they are, that is, as children of God, they will also come to know and love Jesus Christ more intensely and feel themselves more and more in him as children of the Father through the Holy Spirit. A precious work written by two specialists who combine their theological competence with a particular knowledge of the Founder of Opus Dei and his spirituality.