Type: Literature
Some morally inappropriate content.
Contains significant sections contrary to faith or morals.
Contains some lurid passages, or presents a general ideological framework that could confuse those without much Christian formation.
Contains several lurid passages, or presents an ideological framework that is contrary or foreign to Christian values.
Explicitly contradicts Catholic faith or morals, or is directed against the Church and its institutions.
Ideas that contradict Church teaching:
The rating of the different categories comes from the opinion of Delibris' collaborators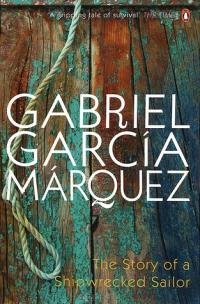 A Colombian Navy ship sails through the Caribbean when a storm drags several of its sailors towards the sea, and only one of them manages to save himself on a raft, remaining ten days adrift until he reaches land. When he is saved, he is hailed as a national hero; but the true story of the cause of the accident turns out to be very different from the official version.
Author: Jorge Gaspar, Portugal, 2018