Type: Literature
Some morally inappropriate content.
Contains significant sections contrary to faith or morals.
Contains some lurid passages, or presents a general ideological framework that could confuse those without much Christian formation.
Contains several lurid passages, or presents an ideological framework that is contrary or foreign to Christian values.
Explicitly contradicts Catholic faith or morals, or is directed against the Church and its institutions.
Ideas that contradict Church teaching:
The rating of the different categories comes from the opinion of Delibris' collaborators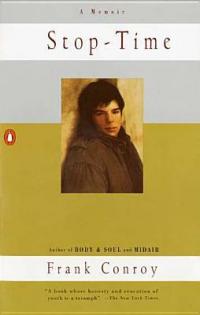 It is a memoir of Frank Conroy, from his childhood until he turns 17 years old. It is set in the United States, between Florida and New York, and later in Europe, in the cities of Copenhagen and Paris. It is a curious fact that the author published this memoir while being completely unknown: it is not common that the first publication of a novice author would be a memoir, and one that would immediately be recognized by contemporary writers.
The story is chronological, although the author selects only some episodes of his life with which the reader could instantly identify himself because they are normal situations that can happen to any person. Through ordinary events - for example, his practice with the yoyo - he narrates a story that is interesting and beautiful. In a chapter, he makes some explicit references about his sexual awakening.
Author: Pilar Blanco del Prado, Spain, 2019