Type: Literature
Some morally inappropriate content.
Contains significant sections contrary to faith or morals.
Contains some lurid passages, or presents a general ideological framework that could confuse those without much Christian formation.
Contains several lurid passages, or presents an ideological framework that is contrary or foreign to Christian values.
Explicitly contradicts Catholic faith or morals, or is directed against the Church and its institutions.
Ideas that contradict Church teaching:
The rating of the different categories comes from the opinion of Delibris' collaborators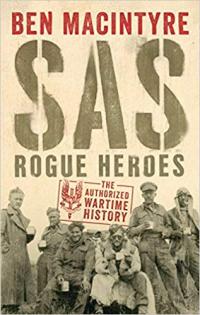 Excellently researched book about the SAS. A number of combat scenes described with some graphic imagery. There are scenarios where unlawful military action is described. The author correctly acknowledges these as unlawful. He also refers to homosexuality as being a driving force behind some of men's passion for action. Casual sex presented rarely but in terms of acceptance. Church seldom presented and rarely when spirituality is mentioned it is seen as irrelevant.  
Author: Gerald Fogarty, Australia, 2018