Vulgar or obscene language:
Ideas that contradict Church teaching: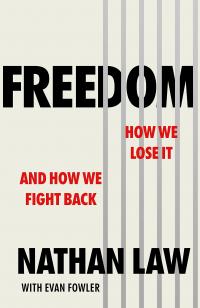 This is a first-hand account of Nathan Law's activist efforts to preserve Hong Kong from being engulfed by Chinese authoritarianism. Having been voted into political office at the age of 23, a sudden change of rules led to his imprisonment and ultimate move to the UK, where he seeks to continue his activism. The agreement with the British in 1997 should have stayed in force till 2047, but China has been stripping Hong Kong of its freedoms since 2014 and forcefully aligning the colony with Beijing rule. Law wishes to tell the world that these forces will not stop at Hong Kong and the entire free world needs to take note of the aims China has decided to pursue. Authoritarianism feeds on the lie of its own manufacturing of the truth and the free world is the enemy whenever it condemns China's actions. With control of the press, the Internet and public opinion, China can squash the freedoms of its people and there is little Hong Kong can do to stop being drawn in.
This is a short, powerful and important cry for help addressed to the international community on behalf of Hong Kong. Law has no supernatural sense of freedom, but he does paint a convincing picture of a society that lacks it. Hong Kong is inexorably being drawn into the web of authoritarian China, at high personal sacrifice on behalf of Law and other activists who stand up for the truth. A valuable read for everyone.