Type: Literature
Some morally inappropriate content.
Contains significant sections contrary to faith or morals.
Contains some lurid passages, or presents a general ideological framework that could confuse those without much Christian formation.
Contains several lurid passages, or presents an ideological framework that is contrary or foreign to Christian values.
Explicitly contradicts Catholic faith or morals, or is directed against the Church and its institutions.
Vulgar or obscene language:
Ideas that contradict Church teaching:
The rating of the different categories comes from the opinion of Delibris' collaborators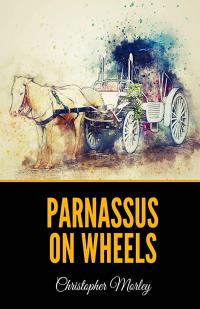 An old schoolteacher travels the roads and highways of New England in a kind of traveling bookstore, encouraging farmers to discover the pleasures of reading. Unexpectedly, a woman in her late forties, unmarried, buys it for him, without foreseeing the consequences. For what had begun "as a mere joke or a whim, had ended up becoming the very substance of life". This is a novel about the love of books, whose main discovery may be the figure of the bookseller, capable of convincing of the attractiveness of the classics of literature. The action is halfway between an adventure novel and romantic.