Type: Thought
Requires prior general knowledge of the subject.
Readers with knowledgeable about the subject matter.
Contains doctrinal errors of some importance.
Whilst not being explicitly against the faith, the general approach or its main points are ambiguous or opposed to the Church's teachings.
Incompatible with Catholic doctrine.
Vulgar or obscene language:
Ideas that contradict Church teaching:
The rating of the different categories comes from the opinion of Delibris' collaborators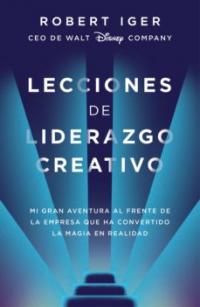 Es la autobiografía del actual (2020) CEO de Disney. Es un libro bien escrito y ágil de leer; atractivo también por ser testimonial. Bill Gates dijo que es el mejor libro que leyó sobre cómo liderar negocios. Y tiene muchas enseñanzas para la vida diaria de alguien que le gusta emprender.
Author: Alejandro Cid, Uruguay, 2020