Type: Thought
Requires prior general knowledge of the subject.
Readers with knowledgeable about the subject matter.
Contains doctrinal errors of some importance.
Whilst not being explicitly against the faith, the general approach or its main points are ambiguous or opposed to the Church's teachings.
Incompatible with Catholic doctrine.
Vulgar or obscene language:
Ideas that contradict Church teaching:
The rating of the different categories comes from the opinion of Delibris' collaborators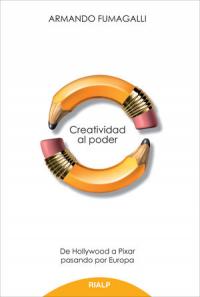 El libro expone, con gran cantidad de datos, la historia del cine y la ficción. Está dirigido a estudiantes y profesores de cine y televisión, pero también a quienes quieran entender algo del mundo del cine. La narración fluye a través de nombres, fechas, acontecimientos, y destaca la relación del mundo de las imágenes con la sociedad actual. El autor analiza los mecanismos concretos de creación, desarrollo y realización de películas, mostrando el papel de las empresas que forman parte del sistema de Hollywood. Se dedica un espacio considerable a la actividad cinematográfica italiana, y otro a la historia y las producciones de Pixar.
U.M. (2013)