Type: Literature
Some morally inappropriate content.
Contains significant sections contrary to faith or morals.
Contains some lurid passages, or presents a general ideological framework that could confuse those without much Christian formation.
Contains several lurid passages, or presents an ideological framework that is contrary or foreign to Christian values.
Explicitly contradicts Catholic faith or morals, or is directed against the Church and its institutions.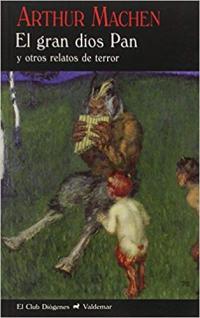 "El gran Dios Pan" se inicia con la intervención quirúrgica del doctor Raymond sobre la joven Mary, para que ésta potencie sus recursos sensoriales. Como resultado, Mary se vuelve loca, mientras el doctor "se lava las manos": -Al fin y al cabo, dice, ha visto al Gran Dios Pan. Lo malo es que lo dice en sentido literal, pues da a luz un año después a un híbrido de ella y de ese "dios": un ser mixto, atractivo, repulsivo y peligroso a un mismo tiempo, que a lo largo del relato es llamado Helen Vaughan, o señora Beaumont, o señora Herbert. El monstruo, como encarnación del dios Pan, va asesinando por doquier hasta su desaparición. Sus actos malvados no se pormenorizan al lector, porque su descripción les impediría "conciliar el sueño en paz". Literariamente el autor actúa con maestría, a base de alusiones parciales y abundancia de adjetivos hiperbólicos, que potenciarían la imaginación del lector decimonónico.
F.J. (2013)