Type: Literature
Some morally inappropriate content.
Contains significant sections contrary to faith or morals.
Contains some lurid passages, or presents a general ideological framework that could confuse those without much Christian formation.
Contains several lurid passages, or presents an ideological framework that is contrary or foreign to Christian values.
Explicitly contradicts Catholic faith or morals, or is directed against the Church and its institutions.
Ideas that contradict Church teaching:
The rating of the different categories comes from the opinion of Delibris' collaborators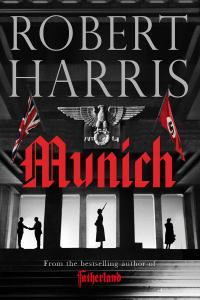 A prelude close to the invasion of Poland by the German Armed Forces, which gave rise to World War II, was the conference in Munich in September 1938. Held a year earlier, this meeting with Hitler, Mussolini, Daladier and Chamberlain in the capital of Bavaria, was able to provisionally stop the expansionist efforts of the Third Reich. In this historical novel, Robert Harris shows his mastery in the recreation of an environment where the main focus of the story is not altered or decentralized even with the introduction of the adventures of two characters - the German Hartmann and the Englishman Legat - both of whom were from the diplomatic staff of the German and English leaders.
It is an exemplar of the historical fiction genre, respectful of the idiosyncrasies of each character. The author, an obvious supporter of peace, does not exceed in the slightly ironic anti-Nazi commentaries.
Author: Fernando Jadraque Sánchez, Spain, 2019