Type: Literature
Some morally inappropriate content.
Contains significant sections contrary to faith or morals.
Contains some lurid passages, or presents a general ideological framework that could confuse those without much Christian formation.
Contains several lurid passages, or presents an ideological framework that is contrary or foreign to Christian values.
Explicitly contradicts Catholic faith or morals, or is directed against the Church and its institutions.
Ideas that contradict Church teaching:
The rating of the different categories comes from the opinion of Delibris' collaborators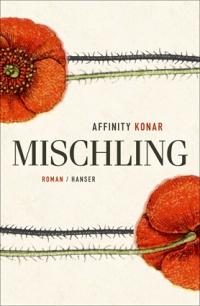 "Mischling" is a novel set in 1944, when the twins Stasha and Pearl were transferred to Auschwitz, along with his mother and grandfather. Josef Mengele, the German doctor who used the Jews in concentration camps for his experiments, uses the two girls as guinea pigs, promising them that their mother and grandfather would be well looked after those experimentation. There, they're victims of deep abuses, like other twins and many Jews in the concentration camps. At the end of the war, Pearl disappears, and Stacha manages to escape with another young man, Feliks, with which he proposes to seek the doctor to take revenge. The book covers the adventures of Stacha and Feliks, portraying both the war environment and the post war period very well. Throughout the book there is a contrast between the violence of the countryside and the war with the love of family and other people that appear during the story.
B.T. (Portugal, 2017)