Type: Literature
Some morally inappropriate content.
Contains significant sections contrary to faith or morals.
Contains some lurid passages, or presents a general ideological framework that could confuse those without much Christian formation.
Contains several lurid passages, or presents an ideological framework that is contrary or foreign to Christian values.
Explicitly contradicts Catholic faith or morals, or is directed against the Church and its institutions.
Ideas that contradict Church teaching:
The rating of the different categories comes from the opinion of Delibris' collaborators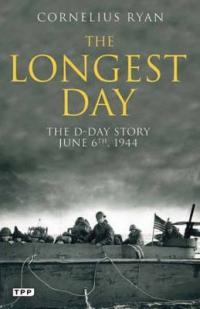 This book tells the story of the Allied landing in Normandy on 6 June 1944. The objective of the Allies was not only to invade the continent: if the landing failed, the end of the war could have taken several more years. The operation involved more soldiers, sailors, planes and ships than any other in history. The day of disembarkation, called D-day, went down in history with the title of the "longest day".
The book seeks to be impartial, based on historical facts and documents, without value judgments or animosity for either party. Ryan is known as the author of some military history books on World War II, such as The Longest Day, A Bridge Too Far, The Last Battle. The first two were taken to the movies with great success.
Author: Jorge Gaspar, Portugal, 2018