Type: Thought
Requires prior general knowledge of the subject.
Readers with knowledgeable about the subject matter.
Contains doctrinal errors of some importance.
Whilst not being explicitly against the faith, the general approach or its main points are ambiguous or opposed to the Church's teachings.
Incompatible with Catholic doctrine.
Ideas that contradict Church teaching:
The rating of the different categories comes from the opinion of Delibris' collaborators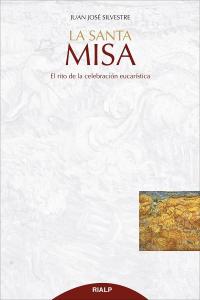 This first edition is prefaced by Cardinal Robert Sarah, Prefect of the Sacred Congregation for Divine Worship. It underscores the contribution of the liturgy to the new evangelization, with its necessary characteristics: adoration to God, contribution to help slaking the thirst for God and for spirituality of contemporary man by encountering God in the liturgy; the active participation in the liturgy, the beauty and care in the celebration… the Cardinal thanks the author on the 50th anniversary of the Constitution "Sacrosanctum Concilium."
The autor remarks that the book was inspired by words of St John Paul II in a Roman Seminary, quoted by Pope Francis: "Learn how to live Holy Mass! To adore the Lord Eucharist in the Tabernacle and to receive the Sacrament of Reconciliation help us in this task." The author also tries to contribute towards healing the "religious illiteracy" in words of Benedict XVI that plagues so many Christians, by means of a liturgical and spiritual formation that may help the faithful –lay people, religious and priests- to delve deeper into this "path of identification with Christ" that passes through the school of Holy Mass, through the vital learning of the words and gestures of the celebration."
The method is mystagogic, i.e. starts with the rites. The sources of the work are, besides the general Order of the Roman Missal, the contemporary magisterium of John Paul II and Pope Francis, the Catechism of the Catholic Church, with special emphasis on the liturgical magisterium of Benedict XVI. There are frequent references to the Fathers of the Church like Sts Augustine, Cyprian, Justin, Ambrose and Gregory the Great; also to saints, especially St Josemaría Escrivá in his homilies on the Eucharist, plus contemporary authors. All in all it is an excellent text of mystagogical formation to help live the Holy Mass, Eucharistic adoration and conversion for the Christian faithful, prompted into transforming the world.
J.I.P. (Spain, 2016)