Type: Literature
Some morally inappropriate content.
Contains significant sections contrary to faith or morals.
Contains some lurid passages, or presents a general ideological framework that could confuse those without much Christian formation.
Contains several lurid passages, or presents an ideological framework that is contrary or foreign to Christian values.
Explicitly contradicts Catholic faith or morals, or is directed against the Church and its institutions.
Ideas that contradict Church teaching:
The rating of the different categories comes from the opinion of Delibris' collaborators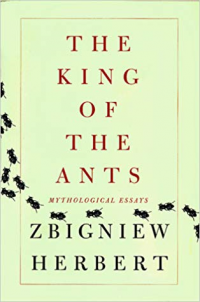 The Polish poet Zbigniew Herbert, having received an excellent education in Greek and Latin, became passionate for Greco-Roman classical culture. In this book he offers some considerations about certain mythological creatures which he relates to contemporary culture of which he is so critical. There is a good dose of humor and parody but there are also intelligent reflections about man, culture and society…
The book is well-written and quite entertaining, while at the same time it helps reflection on, and appreciation of, what is true, beautiful and noble. It contains some sensual elements.   
Author: Luis Ramoneda, Spain, 2019