Type: Thought
Requires prior general knowledge of the subject.
Readers with knowledgeable about the subject matter.
Contains doctrinal errors of some importance.
Whilst not being explicitly against the faith, the general approach or its main points are ambiguous or opposed to the Church's teachings.
Incompatible with Catholic doctrine.
Ideas that contradict Church teaching:
The rating of the different categories comes from the opinion of Delibris' collaborators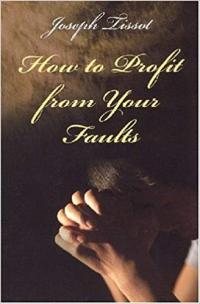 No one's perfect. We all feel like failures from time to time. It's normal. Part of learning and growing. When you do feel like a failure, here's a book that can help.  It can helps you transform your failures into an advantage. Author Joseph Tissot offers readers practical guidance to gain a proper sense of themselves. And a more accurate perspective of their failings.  Drawing on the wisdom of St. Francis de Sales and other great saints, Tissot shows us how to be more compassionate with ourselves and others.  As well as tips to help you overcome interior struggle.