[The Happiest Man on Earth]
Type: Literature
Some morally inappropriate content.
Contains significant sections contrary to faith or morals.
Contains some lurid passages, or presents a general ideological framework that could confuse those without much Christian formation.
Contains several lurid passages, or presents an ideological framework that is contrary or foreign to Christian values.
Explicitly contradicts Catholic faith or morals, or is directed against the Church and its institutions.
Vulgar or obscene language:
Ideas that contradict Church teaching:
The rating of the different categories comes from the opinion of Delibris' collaborators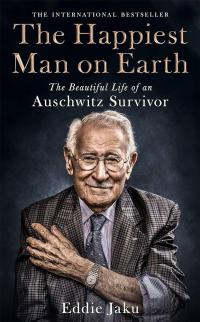 Holocaust survivor, emigrated to Australia, where he began to share his experience in the concentration camps. He tries hard to teach hope and to transmit a message of overcoming hatred. To honor so many victims, he promised to smile every day and to live the rest of his life with gratitude. He is now 100 years old and claims to be the happiest man in the world.
Author: Manuel Martínez, Spain
Update on: Nov 2023