[The Flying Scotsman, a Biography]
Type: Thought
Requires prior general knowledge of the subject.
Readers with knowledgeable about the subject matter.
Contains doctrinal errors of some importance.
Whilst not being explicitly against the faith, the general approach or its main points are ambiguous or opposed to the Church's teachings.
Incompatible with Catholic doctrine.
Vulgar or obscene language:
Ideas that contradict Church teaching:
The rating of the different categories comes from the opinion of Delibris' collaborators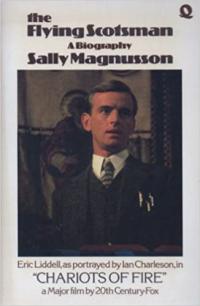 The story of Eric Liddell, the flying Scotsman. He worked as  a missionery in China. He died of a brain tumour whilst interred in a camp. He constantly served the others but to the end he retained a smile.
Author: C F, Australia
Update on: Mar 2023