Type: Literature
Some morally inappropriate content.
Contains significant sections contrary to faith or morals.
Contains some lurid passages, or presents a general ideological framework that could confuse those without much Christian formation.
Contains several lurid passages, or presents an ideological framework that is contrary or foreign to Christian values.
Explicitly contradicts Catholic faith or morals, or is directed against the Church and its institutions.
Ideas that contradict Church teaching:
The rating of the different categories comes from the opinion of Delibris' collaborators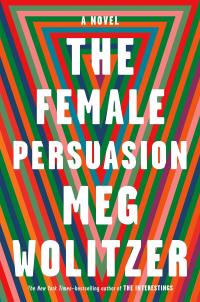 This time around, the writer Meg Wolitzer offers us a novel inspired by radical feminism. The story covers a period of 20 years. Geer Kadetsky, a recent university graduate who is looking for a job, is the main protagonist. Having been dazzled by the veteran feminist Faith Frank since her university years, she now decides to work for Frank's foundation for women. Among the secondary protagonists are Zee, Geer's best friend, an activist like her, a vegetarian, and a lesbian; and Cory, who is her lifelong boyfriend for both had known each other in the institute. Geer's life is filled with promises, becoming each time more complicated with successive difficulties. She decides to leave the foundation upon discovering the foundation's fraudulent and unethical business. For family reasons, she left her boyfriend, and finally, Zee abandons her for having lied to her about her profession. Now she is left on her own. Will she ever find a solution to this?
The long detailed  description of the characters makes the narration rather dragging. The concept of family is seen in a  very negative light: infidelity, disordered affections, abortion, intimate relations outside marriage, etc are presented as 'natural'. In short, it is a way of approaching life totally alien to the Christian faith: the moral disorientation of the people that the writer shows is very remarkable. There are quite a few obscene comments and some explicit erotic passages.
Author: Ricardo Isla Bellvis, Spain, 2019