Type: Literature
Some morally inappropriate content.
Contains significant sections contrary to faith or morals.
Contains some lurid passages, or presents a general ideological framework that could confuse those without much Christian formation.
Contains several lurid passages, or presents an ideological framework that is contrary or foreign to Christian values.
Explicitly contradicts Catholic faith or morals, or is directed against the Church and its institutions.
Ideas that contradict Church teaching:
The rating of the different categories comes from the opinion of Delibris' collaborators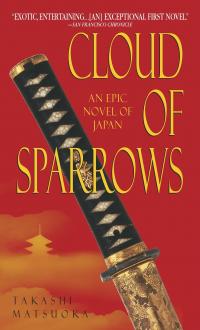 In 1861, three American missionaries arrive in Edo, Japan. Two of them - Clark, a famous and mysterious former gunman, and the young Emily, with a dark and inconvenient past - will survive an attack as soon as they disembark. The foreigners have been invited by Genji, a noble and young samurai, and heir to a powerful clan of Japan.  He wants to modernize his country. Like some of his ancestors, Genji has the gift of partially seeing the future. His friendship with foreigners arouses the suspicion among the leaders of the other clans of the country who will conspire to overthrow him. With the help of the missionaries, his warriors and Heiko, a beautiful ninja and geisha, Genji will try to survive the internal struggles that lie ahead.
Author: Fernando Cordero, Spain, 2019