Type: Literature
Some morally inappropriate content.
Contains significant sections contrary to faith or morals.
Contains some lurid passages, or presents a general ideological framework that could confuse those without much Christian formation.
Contains several lurid passages, or presents an ideological framework that is contrary or foreign to Christian values.
Explicitly contradicts Catholic faith or morals, or is directed against the Church and its institutions.
Ideas that contradict Church teaching:
The rating of the different categories comes from the opinion of Delibris' collaborators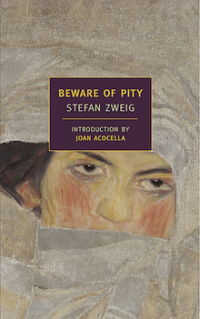 Hofmiller, a young officer in a provincial city, visits a local noble family. The father is rich, and has a daughter who suffers from paralysis. Moved by piety and compassion, he begins to visit her regularly. The sick woman falls in love with this man who goes to visit her so often, and she tells him that she wanted his love, not his compassion. So as not to upset her, Hofmiller says yes to all her requirements, without realizing the problem he is causing. An excellent work by Zweig, which shows the portrait of unfathomable human nature and the importance of educating feelings.
Author: Jorge Gaspar, Portugal, 2019