[Bearing Witness: The remarkable life of Charles Bean, Australia's greatest war correspondent]
Type: Thought
Requires prior general knowledge of the subject.
Readers with knowledgeable about the subject matter.
Contains doctrinal errors of some importance.
Whilst not being explicitly against the faith, the general approach or its main points are ambiguous or opposed to the Church's teachings.
Incompatible with Catholic doctrine.
Ideas that contradict Church teaching:
The rating of the different categories comes from the opinion of Delibris' collaborators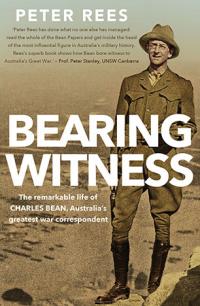 Biography of Charles Bean the official government historian of the Australian involvement in the First World War. Interesting read about an important person neglected in the Australian literature scene. Humanistic. Some appropriate but mildly graphic descriptions of carnage. Religion seldom mentioned.
Author: Gerald Fogarty, Australia, 2019