Type: Literature
Some morally inappropriate content.
Contains significant sections contrary to faith or morals.
Contains some lurid passages, or presents a general ideological framework that could confuse those without much Christian formation.
Contains several lurid passages, or presents an ideological framework that is contrary or foreign to Christian values.
Explicitly contradicts Catholic faith or morals, or is directed against the Church and its institutions.
Ideas that contradict Church teaching:
The rating of the different categories comes from the opinion of Delibris' collaborators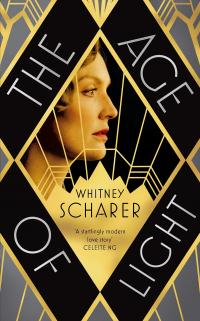 In her first novel, the American writer Whitney Scharer, writes about the stormy life of the multitalented artist Lee Miller, a collaborator of Vogue magazine, a good correspondent of the Second World War, a photographer and a model. Working for Vogue at an already mature age, she goes through a period of decline and alcoholism. So, the director of the magazine, to encourage her and as an ultimatum for her neglect, assigns her an article about the years spent with the famous photographer and filmmaker Man Ray. In Paris in 1929, Miller, 22 years old, meets Ray in an opium den. She will work with him and, although he pays little, she will consider it an honor to learn from him the new and complex techniques of photography. Miller will try to seduce Ray and will become the muse of all his artistic creations. She will be a model, assistant and lover. An intense and turbulent romantic relationship will be created between them that, even if it will facilitate his creativity for a time, it will end up badly: poor finances, susceptibilities, jealousy, selfishness, betrayals, etc. Miller spent the last years of her life with Roland Penrose. She died of cancer at the age of 70. 
The writer describes in detail the innovative techniques of photography of this period, and describes Bohemian Paris quite well with its legendary cafes, cabarets, and surreal parties. However, although it is well written and easy to read, the entire narration has an indecent, bawdy tone and the reference to sex is frequent and obsessive.
Author: Ricardo Isla Bellvis, Spain, 2019